The Ultimate Prefabricated Floor Panelling Software for Revit®
Floor Panel Layout – a powerful toolset for Autodesk® Revit® users for planning floor panels and splitting them into massive slabs or hollow core slabs. These prefabricated Revit floor panels can later be used in the floor framing process.
Floor Panel Layout takes the architect's designed floor and automates panel layout planning. The software draws symbolic lines to indicate the future panels according to predefined rules. Then it creates real Revit floor panels – massive or hollow core slabs. Massive floor panels later can be framed using Wood or Metal Framing Floor+. Prefabricated floor framing can include battens, bracing, edge joists, flooring, etc.

From the beginning, the architect's designed floor can be divided into coarse partitions, or Regions. Regions can be created automatically by using Floor edges and supports (split lines), and also by Generic or System Openings with predefined distances:
Regions are displayed using symbolic red lines.
Regions can be divided into Panels by predefined spacing.
Panels can be aligned, modified by selected floor face, and additionally split.
Various automated splitting functions facilitate the process: users can split the panels in half, by maximum spacing, by middle to both ends, in middle and to both ends, from first selected, or from both ends.
Selected Regions or Panels can be joined, if needed.
Panels are displayed using symbolic blue lines: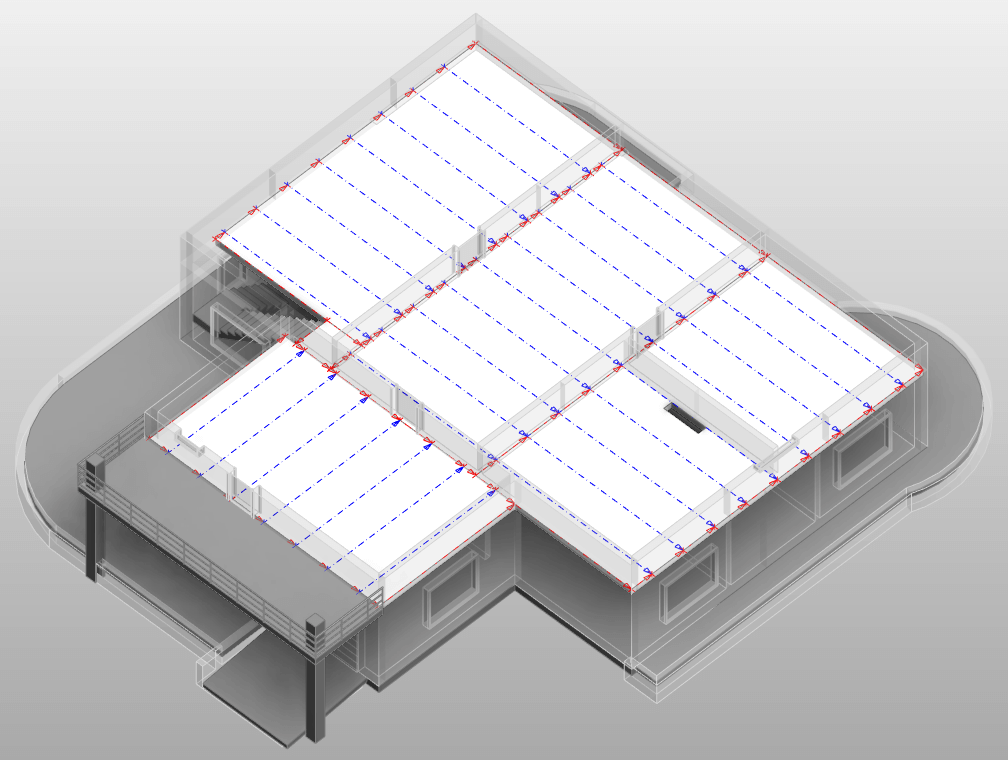 Creates individual panels for the selected floor face or for the whole floor:
Massive floor slabs (from region layout):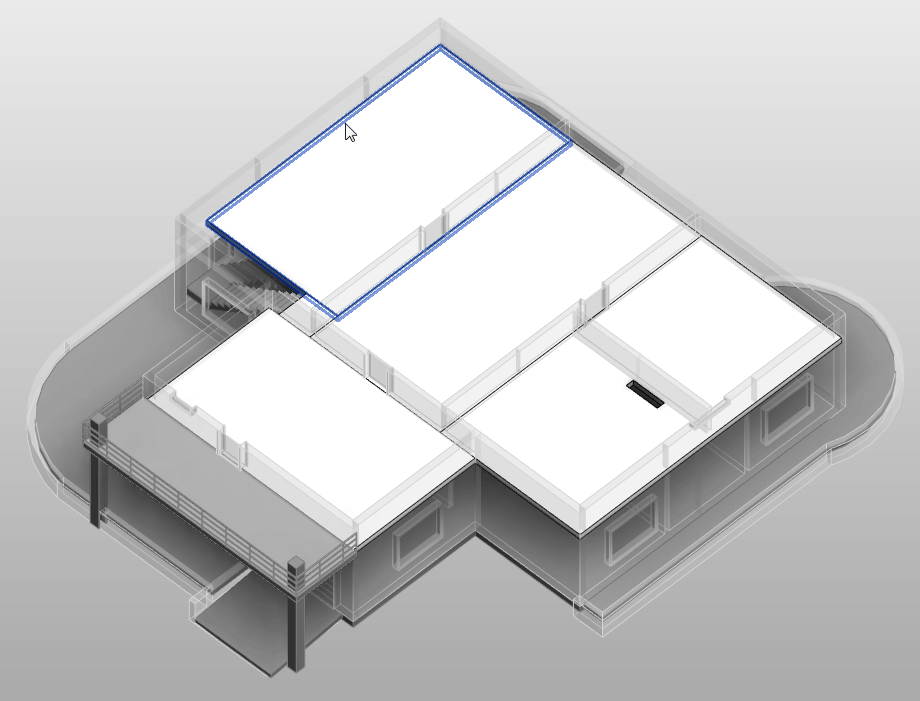 Hollow core floor slabs (from panel layout):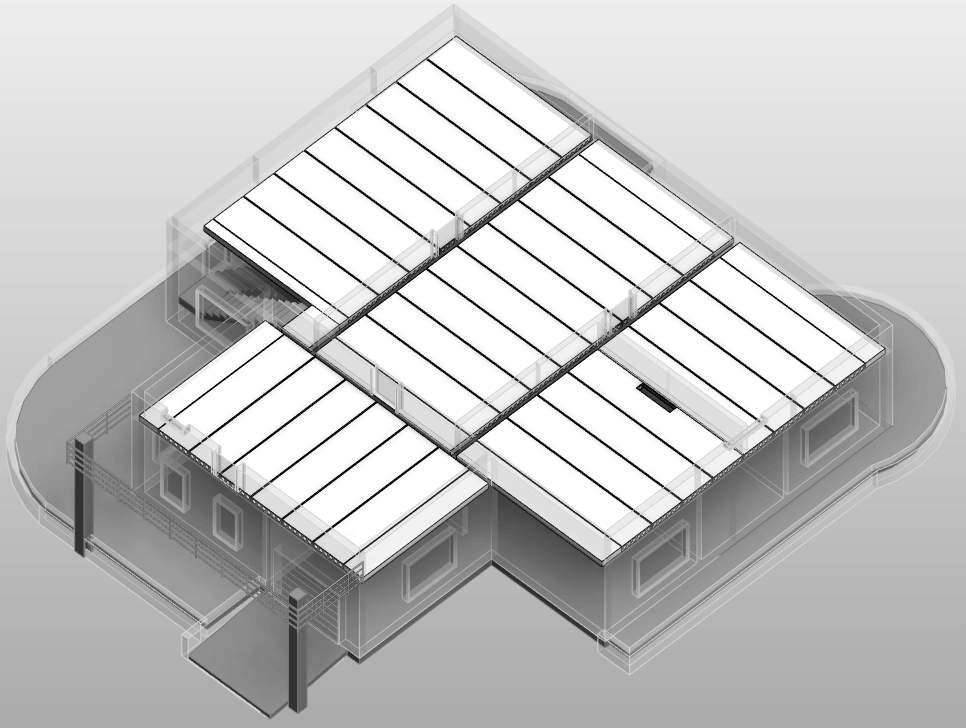 These entire floor Panels can later be moved into the new phase through its Properties for better filtering and scheduling.